Hello – I am St Andrew's Presbyterian Church – that lovely old building with the bell tower on the corner of River Road and Te Aroha Street, Hamilton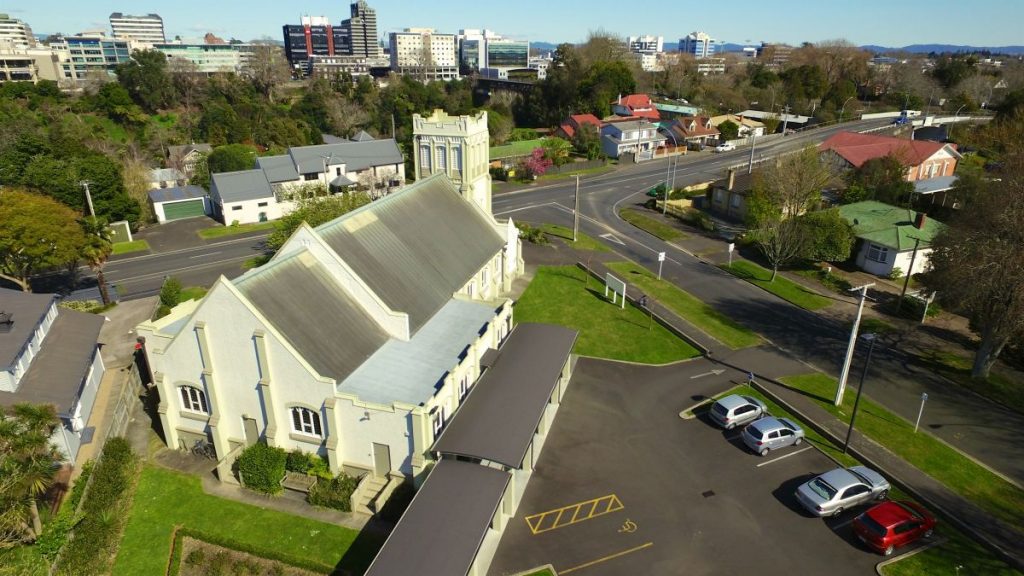 I was born on 1st February 1914 and dedicated by the Rev. James Gibb of St. John's, Wellington. That makes me 106 years old and I am starting to feel my age – but you could help me if you would like to be my friend.
Problem is – I am told I am not safe unless I get a bit more reinforcing, probably some more building blocks, and definitely a bit more concrete under my feet.
Also, those kind Hamilton City Council people have given me a Category 'A' in the heritage rating list, so I really need to strengthen up.
But, you know, I am just like any person of my age – need a walking stick, sometimes a wheelchair, and a helping hand is always welcome.
Of course, it all costs money, they say about $350,000. and I just don't have enough in my coffers at the moment to get me back on my feet.
I would love you to be my friend – if you could just spare a few dollars for my restoration fund I can go back to holding weddings, baptisms and funerals for my many old and new friends.
Very sadly some of these old friends who I saw dedicated and married here have had to go to other churches for their funerals.
So – why don't we get together and put that right – just go to our Give-a-little page  <https://givealittle.co.nz/cause/st-andrews-presbyterian-church-hamilton> if you would like to make a donation.
Lovingly, your friend, St Andrew's Church.