Hello – I am St Andrew's Presbyterian Church – that lovely old building with the bell tower on the corner of River Road and Te Aroha Street, Hamilton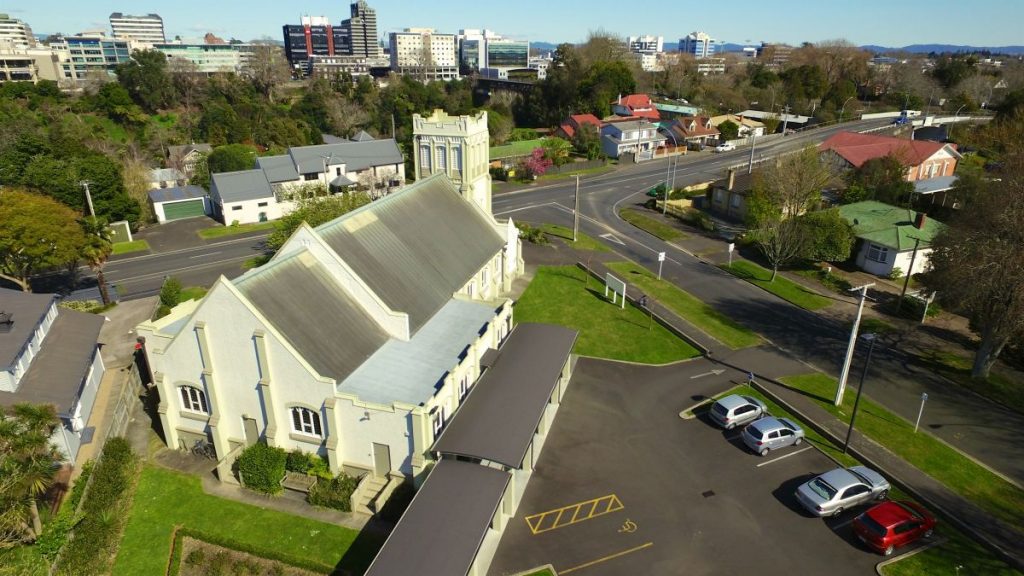 I was born on 1st February 1914 and dedicated by the Rev. James Gibb of St. John's, Wellington. That makes me 106 years old and I am starting to feel my age, and a helping hand is always welcome.
Also, those kind Hamilton City Council people have given me a Category 'A' in the heritage rating list, so I really need to do my best to be here for the city.
With help from many kind people, Stage 1 of my earthquake strengthening has now been completed. This has made me safe,  which has allowed me to re-open and recommence holding church services, weddings, baptisms and funerals, for many of my old and new friends.
However, my restoration remains incomplete. I am told I need to make myself more ready to cope with any earthquake that may hit Hamilton.
Of course, it all costs money. They say Stage 2, could  cost about $200,000. and I just don't have enough in my coffers at the moment to make a start..
I would love you to be my friend – so why don't we get together and put that right – if you would like to make a donation you can do so by making a Direct Credit to BNZ account – 02-0316-0046144-003.
Lovingly, your friend, St Andrew's Church.