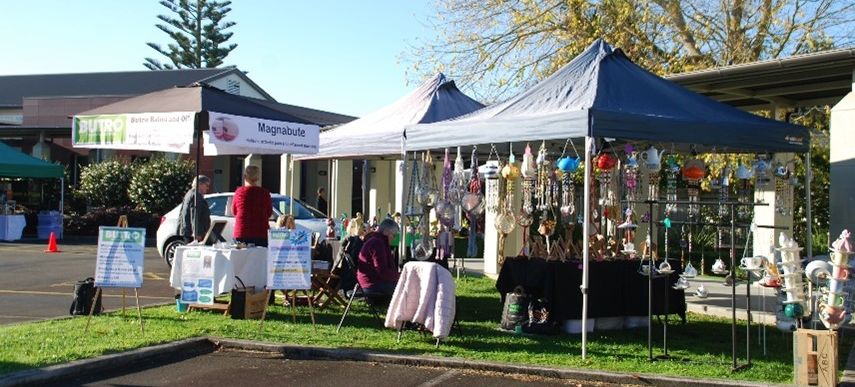 An artisan market in the heart of Hamilton on the premises of
St Andrew's Presbyterian Church.
Every second month on the odd months, on the second weekend of the month, and a Christmas Market first Friday of December. Twilight markets on Fridays in summer and Saturday mornings in winter.
The next Market is a Twilight Market on Friday 3 December 2021 from 4:00 pm to 8.00 pm
AT 
St Andrew's Presbyterian Church, Corner of River Road & Te Aroha Street, Hamilton.
Stall holders sell hand made and home made goods or New Zealand made goods of high quality, from indoor and outdoor stalls.
As we will be in the new Covid-19 traffic light system you need to bring your Vaccination Passport either on your phone or as a paper copy. You are also required to wear facemasks,
Parking is available on site and at the Sonning Car Park about 250m away.
If you are a stallholder who has not had a stall at this market and is wishing to participate, please complete this FORM.