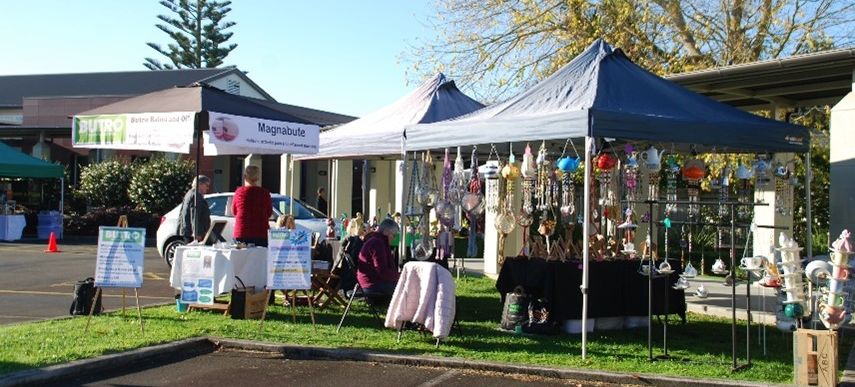 An artisan market in the heart of Hamilton on the premises of
St Andrew's Presbyterian Church.
Every second month on the odd months, on the second weekend of the month, and a Christmas Market first Friday of December. Twilight markets on Fridays in summer and Saturday mornings in winter.
The next Market is on Saturday 25 September 2021 9:00am
AT 
St Andrew's Presbyterian Church, Corner of River Road & Te Aroha Street, Hamilton.
Stall holders sell hand made and home made goods or New Zealand made goods of high quality, from indoor and outdoor stalls.
There is a cafe on site for the thirsty and hungry.
Parking on site and at the Sonning Car Park about 250m away.
If you are a stallholder who has not had a stall at this market and is wishing to participate, please complete this FORM.