Please click here to read the Memorial Minute for Mary Clarkson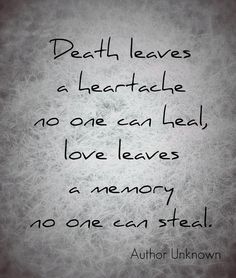 Yes it is indeed a great shock and we will miss Mary in many ways. Her friendly, supportive personality, her work in and for our church and her attendance at service and meetings.
We will have to think of a tribute in her memory.
She will be missed,
Kindly thoughts with and to you all in this time of sadness and personal memories.
Pauline
Mary was on the Ministry Committee of Presbytery when I first arrived and I enjoyed working with her then and on many other occasions.
She was a deeply compassionate woman and her death will be a deep loss for you all
Arohanui
Alistair McBride
We are very sorry to hear of your sad loss of Mary Clarkson, and ours since we won't now be meeting her. I hope we can find good ways of honouring her memory.
Sincere good wishes
Ken and Sandra Wall
It is a big shock for us to hear that Mary Clarkson died while on a tour in China. It's a unbelievable news of sadness.
Last May in Hamilton she invited my family to her house, and we were talking together about her late husband Hugh, who was a real gentleman, and I was so impressed with her continuing mission for the Church and neighbours.
I want to give a sincere condolence to her family and all members of St Andrew's.
I will remember her love and devotion in my prayers.
My family here in Korea will participate in coming funeral service with spirit.
Love and Peace,
Paul Kim
Received the sad news while in North Auckland and found it hard to believe. Mary has been a part of our life for so many years and I will miss her very much.
Regards
Ross Williams
Mary was a super, warm, intelligent, loyal, friendly woman with great
ethical values. She clearly touched many peoples' lives for the
better, including mine.
Regards
Sarah Romans
Our hearts are heavy as we mourn the sudden loss of our dear friend Mary.
Mary was such a loving, gentle and compassionate lady and always a wise and understanding listener and adviser.  We will all miss her so very much.
Dear Mary, rest in peace with your beloved Hugh.
Allan & Averil Gough, Geraldine;
Victoria, Oamaru;
Matthew, Auckland.
It has been a privilege to have known you these last few years.
I worked with your beloved Hugh for many years and have received great advice and help from him.  We will miss your warm and smiley face.
Rest in peace with Hugh, Mary.
Beatrice
I was in hospital when I heard of Mary's death in China. I will miss
seeing her at church every Sunday. A church she worked tirelessly for. Her
ready smile and kindness will be missed. Haere ra e hoa ma.
Pita
My wife Riteao was crying when J Cotter shared the unexpected sad
news. Mary was a very care and respect lady, I can not forget her when
she also cares for my family to Parish council in our time of 'limbo'
from INZ. We love you Mary.
Taan and Riteao
It has been an honour and a privilege to have known Mary and her late husband Hugh for several years.The warmth and depth of her greeting will remain with me forever. God bless you Mary and rest in peace in God's care.
Rob Thompson
Bruce and I were delighted to have a meal with Mary on her visit to Dublin last year. She was an amazing lady, and I will really miss our occasional trips out for coffee and our chats. We both remember wonderful evenings with Mary and Hugh sharing music and good company.
Our thoughts and prayers are with her immediate family and the wider St Andrew's whanau.
Arohanui,
Pip and Bruce Ferguson
To the family of Mary Clarkson. My deepest love and condolences to you all for the passing of Mary. I have not known her long but she has always extend her warm and gentle welcome to me.
Sincerely
Sen H. Wong
I cherish loving memories of Mary, the kindest friend of many years and fellow elder at St Andrew's.
With love,
Iris Dudson
If you wish to leave a tribute to Mary Clarkson, please fill out the email form below and submit.
Please enter your contact details and a short message below and I will try to answer your query as soon as possible.