The above image was kindly taken and donated by Neil Piccione.
Located in Hamilton, in the heartland of New Zealand, we offer you a warm welcome.
Our mission:  "To worship and work with God in the world"
Our vision:  A bridge to the city … where love and friendship meet.
Take a look around our website.  Email us, or come along to our services.  We are a people to belong to, and your contribution will be welcomed.
Church service times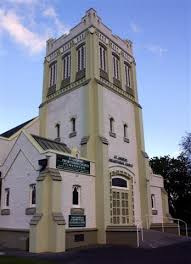 Sunday 9:30 am – English language service
Sunday 11:30 am – Korean language service
For additional details, see our Church Services page.
To view the latest edition of our newsletter
click "The Bridge".
To view this week's bulletin, click HERE

* * * * * * * * * * * * *
Church Restoration Project 
Church services re-commenced being held in the church on 26 July 2020 after being closed in August 2017 due to being deemed an earthquake risk.
Completion of stage 1 of the earthquake strengthening work meant the building has achieved 50% NBS which allows the building to be used by the public.
Strengthening the building to 67% NBS will mean that it will be fully repairable and reusable after a moderate earthquake. This work is due to start in February 2023.
* * * * * * * * * * * * *
If you are ever in Hamilton looking for a cafe, check out 'The Kirk Cafe' on-site.


Click the logo and then 'like us' on Facebook.
The website of the Presbyterian Church of Aotearoa New Zealand can be found HERE.