The above image was kindly taken and donated by Neil Piccione.
Located in Hamilton, in the heartland of New Zealand, we offer you a warm welcome.
Our mission:  To worship and work with God in the world.
Our vision:  A bridge to the city — where love and friendship meet.
Take a look around our website.  Email us, or come along to our services.  We are a people to belong to, and your contribution will be welcomed.
Church service times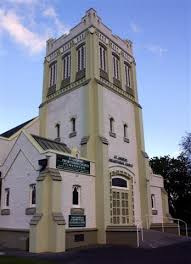 Sunday 9:30am – English language service
Sunday 11:30am – Korean language service
Wednesday 7:30pm – Korean language service
For additional details, see our Church Services page.
Click here to see this week's bulletin 21/05/17
To view the autumn edition of "The Bridge" newsletter, click 2017 Autumn newsletter
If you would like to leave a tribute to Margaret Annuals, you may do so HERE.
THE KIRK CAFE
We are excited by the opening of the café on Saturday 14th January 2017. It is at the street-frontage of The Link, 6 Te Aroha St. (The River Rd end of Te Aroha St.).  See MORE ….
* * * * * * * * * *
 
Access to Ministry Settlement Board Documents 2016 available HERE