Open to all ladies of our church family.
Are you wanting some company, friendship, even some brain-teasing?
We meet on the third Tuesday of each month between February and November.
Our next meeting is Tuesday 17 October 2023.
Meetings vary between daytime outings of interest around the local Waikato area, attending the cinema, and fellowship in members homes in the evenings, usually focusing around a topic of interest.
So, if you would like to enquire further, or offer a suggestion for future meetings, please phone
Margaret Gault  07 856 3923
Chris Grocott 07 849 7532 or 021 460 834
---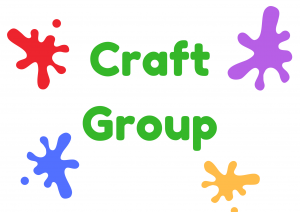 The next meeting will be on Tuesday 10 October, 9.30am to 12.00 noon, in the Fellowship Lounge in The Link.
The Craft Group would like to get a small stash of spare knitting needles, so if anyone has some spares we would really appreciate them. Thank you!
Come along and join in with the group.  We look forward to seeing you.
Joanne Coote (ph 856 8331 or mob 027 593 3922)