In an increasingly electronic world, there is still little to rival the satisfaction of settling down with a good book. The church Library is available for all who attend St Andrew's and our collection has become more comprehensive as the years have unfolded. (We have had visitors comment that it is the best church library they have seen, but we don't wish to skite…)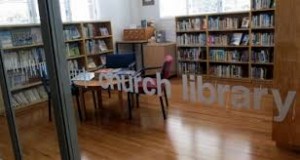 The library committee buys a wide range of titles to meet the needs of as many as possible: adults, youth and children. We have a great range of children's picture books and chapter stories. In the adult section we have fiction, biographies, prayers and meditations, books on Christian living, study group resources, Bible commentaries, books relating faith to topical issues, on church history and world faiths, books on parenting and on youth ministries. There is definitely something for everyone.
Books ranging across the theological spectrum are added to provide different, sometimes challenging viewpoints. We hope they will be of great benefit in helping you to think about issues, in providing inspiration and in helping you to grow in your faith. Come and check us out. Items are issued for one month and may be renewed if no-one else is waiting. A Dewey catalogue enhances access to authors, titles and subjects. Assistance is on hand after the 9:30am Sunday service, during the morning tea gatherings.
Some new acquisitions
Sunday, May 13 
"John Knox: Fearless Faith" by Steven J. Lawson. (248.5092 KNO) John Knox is one of the most colourful figures in church history and his impact is still felt around the world. The real story of Knox surpasses the best fiction novels. Five hundred years after his death, Steven Lawson seeks to ignite our faith in Jesus through Knox's story.
Sunday, May 20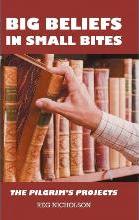 "Big Beliefs in Small Bites" by Reg Nicholson. (207 NIC) Retired archdeacon and one time vicar of St Aidan's, Claudelands, Reg Nicholson has spent many years preaching and writing on spiritual subjects. Collected here are his insights on a wide range of topics, some serious and troubling, others purely informative, some entertaining, but all wise and considered
Sunday, May 27
"Psalms/Now" and "Jesus/Now" by Leslie F Brandt. ( 222 and 226 BRA) Although first published 40 years ago, these re-inventions of parts of the psalms and gospels still hit the spot today. This is not translation, but an attempt to express the thoughts and feelings behind the passages as they might have been if written in modern times. You will see well known passages in a totally new light. In both books, the text is complemented by stunning artwork by Corita Kent
Sunday, June 3
"Hymns for All Seasons" by Jocelyn Marshall. (264.2 MAR) This is a collection of more than a hundred hymns by Hamilton hymn writer, Jocelyn Marshall. Most of the collection are new words set to familiar tunes. A smaller number are new words set tnew melodies, either gathered or specially composed by New Zealand composers. Jocelyn is a skilled writer and there are some hymns here of which we should take note. She has for example written a 'Hymn for St Andrew' and are a number carols for Christmas using New Zealand imagery.
Sunday, June 10
"A Common Prayer" by Leunig. (242 LEU (I know there are a number of parishoners who are fans of Leunig's cartoons and writing. This small book is a compilation of prayers using Leunig's gentle humour, his evocative language and his characteristic illustrations. I certainly have some favourites here. There are some startling lines in Leunig's prayers, for example "God, give us a stray dog when we expect congratulations" or "Dear God, give strength to the wings and knees of pollinating bees.
Sunday, June 17
"Death" by Karen Bryant-Mole.(248.8 BRY) This book is designed to be used with children who have suffered loss. It answers many of the questions children ask when someone they love dies or when they hear about death. It helps to make sense of the feelings of lonelineess, fear and grief that surround such a painful experience. The text is clear, accessible and honest and is complemented with coloured photographs.
Sunday, June 24
"The Road Less Travelled"and "Further Along the Road Less Travelled' by M. Scott Peck and "Exploring the Road Less Travelled: A Study Guide for Small Groups" by Alice and Walden Howard. (All 248 PEC) Many of you will be familiar with the work of M.Scott Peck, a psychiatrist known for his writing about facing difficulties, suffering, relationships and spiritual growth. The Church Library now has all three of these books.
Sunday, July 1 
"Kowhai and Orchard: Life on Two Islands" by Robert Paterson. (248.5092 PAT) Kiwi Presbyterian minister, Robert Paterson spent most of his life on two islands, the South Island of New Zealand (symbolised by the kowhai) and Sulawesi in Indonesia (symbolised by the orchid). Robert Paterson tells the story of his life from his birth until retirement and beyond. Apart from Robert Paterson's personal story, you will also learn much about the history of the Presbyterian Church in New Zealand and the Christian church in Indonesia.